WALL HANGING ALBUM
We are the first company to use this technique, packaging of memories that from album box become a beautiful wall frame
The wall hanging album is a wall fixing kit for converting to a specific panel.
In addition to having this feature, our special relief print has been published
on both the packaging and the album cover,
where some of the details of the photos give a pleasing sight.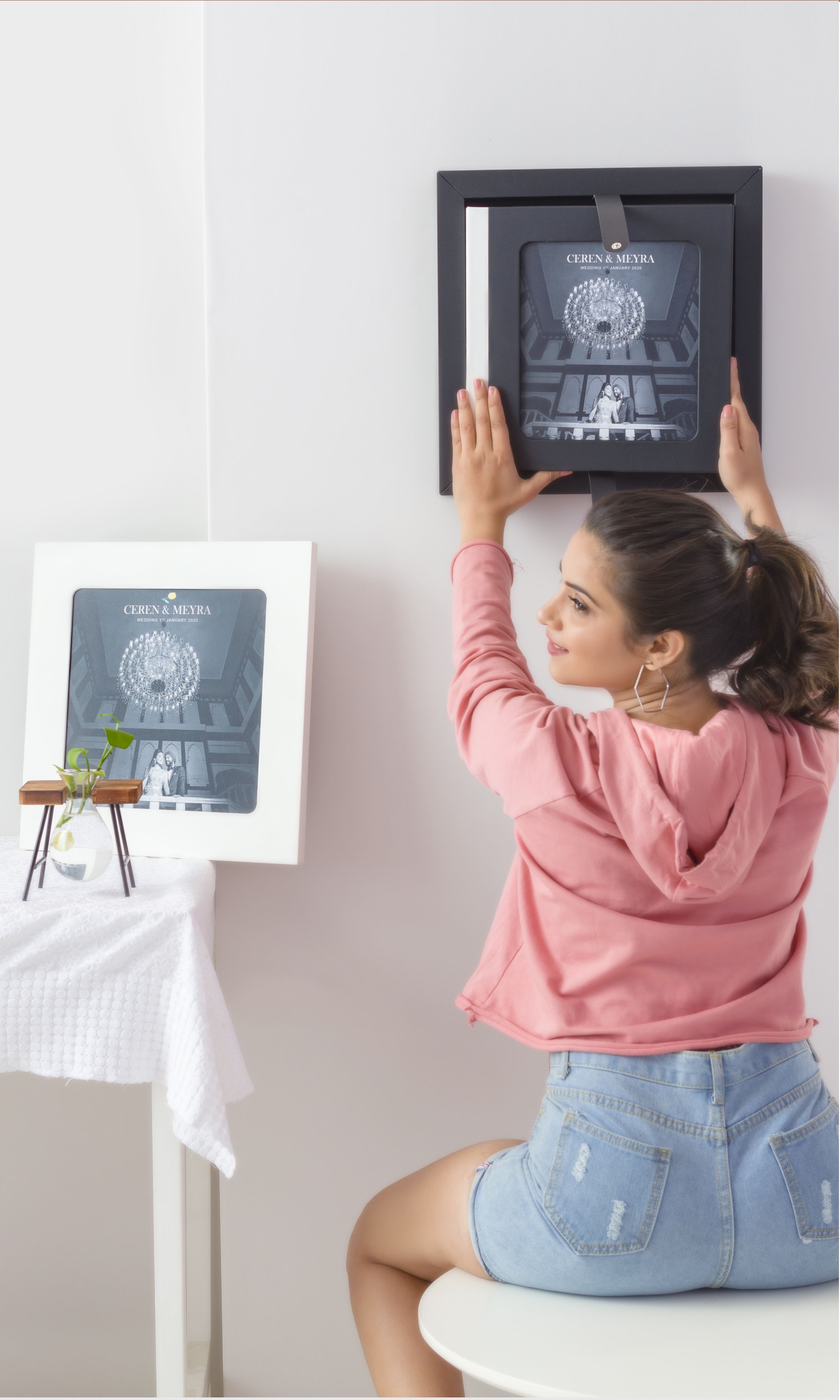 Two-tone Leather Cover
Experience the seamless join of two top-grain pu leathers.
This handcrafted feature is a max Wedding Album exclusive.